SHOVERN STUD FOR TOP COLOURED SPORT HORSE BREEDING.
Quality Stallions, Quality Semen and Quality Service.
The Shovern stud is located in the beautiful Devon countryside. My aim is to produce top quality competition horses for professionals and amateurs alike with colour as a bonus!!
All semen is available Frozen throughout the stud season and until the end of August.
Semen prices are available on the Semen Ordering page.
The boy's out for a ride in the sunshine!

FOLLOW ON FACEBOOK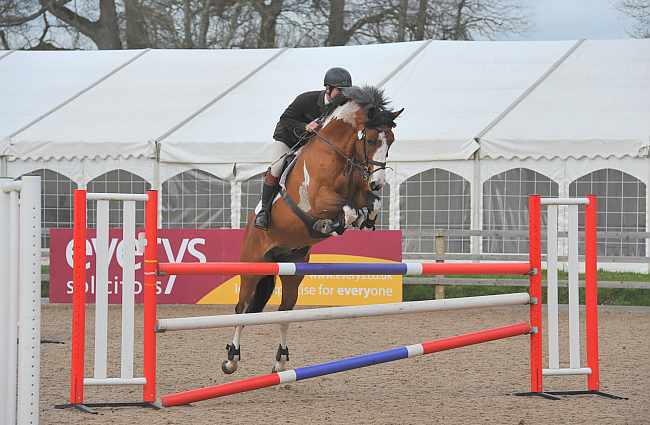 AIRBORN
AIRBORN is a fabulous 16.2hh GRADED HOMOZYGOUS son of PHANTEN ! so he incorporates some of the best of the worlds breeding.
Phanten is by the Legendary CONCORDE with some of the most influential stallions in breeding today; just to name a few i.e. Voltaire, Furioso, Flyer, Samber and Joost.
AIRBORN'S dam COLOUR CODE has the best of Irish breeding in her Pedigree i.e. The Traveller, Clover Hill, etc.
( i.e. KWPN, ZFDP, Belgium, Trakehner, Westfalen, Bavarian Warmblood, British and Swiss Warmbloods, Oldenburg, Hessen, AES, Sports horse of GB, Scottish sports horse TB, etc.)
MAGICIAN GF
MAGICIAN GF Homozygous German Warmblood.
This stunning cremello stallion is a fully papered German warmblood, bred in Germany and imported as a foal, believed to be the only Cremello German Warmblood standing at stud in the UK.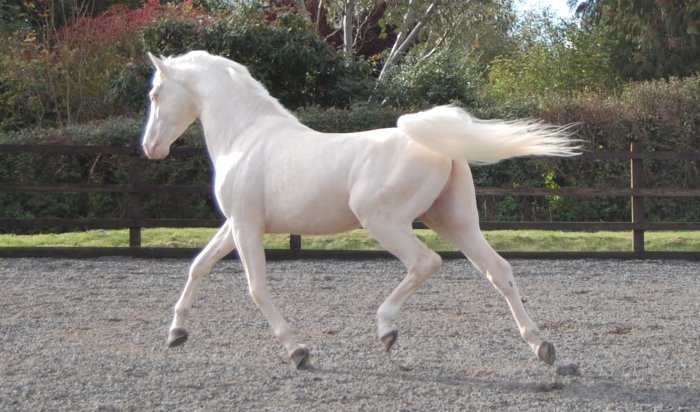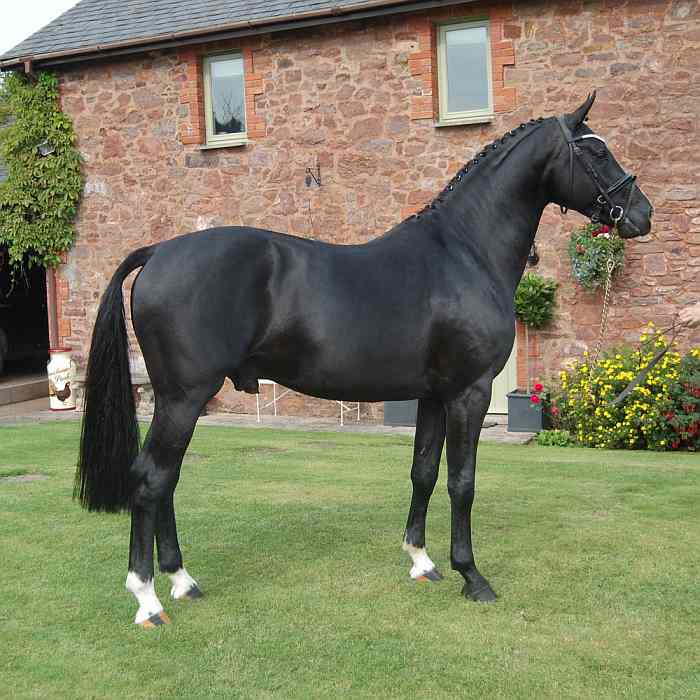 EROS
Homozygous KWPN black Stallion at stud.
Eros is by Diarado one of Paul Schockemohle's new super stars Approved for: Oldenburg OS-International, Holstein, Rhineland, Westphalia, South Germany Assoc. who is by Diamant De Semilly g/s Le Tot de Semilly the world class Selle Francais stallion.
This Diarado stallion comes from the first crop of foals by Diarado and is one of the first in the uk, he is the most exquisite young horse with breath taking movement, he is also Homozygous black so no chestnut foals !!
The stallions directory caters for all breeds of stallions around the world. Show jumping and dressage stallions, eventers and more, offered at stud The stallions directory includes categories for Scotland England Northern Ireland, Wales, Canada, Spain, Italy, Denmark, France, Germany, Holland, Belgium, Switzerland, USA, Australia, and New Zealand. The International Stallions Directory already hosts a number of top quality International sires registered with some of the worlds most renown studbooks including the Oldenburg, Zweibruecken, RPSI, Hessen, Trakehner, ZfDP, KWPN, Westfalen, Bavarian Warmblood, British Warmbloods, Swedish warmblood, Swiss Warmblood. Belgium Warmblood, Danish Warmblood as well as Britain's Sports Horse Breeder of GB, Anglo European Stud Book (AES), The Scottish Sports Horse and other recognised registries. So for the mare owner be sure to have a good look through.
PHANTEN
Phanten's progeny are making their mark competing in all disciplines i.e. show jumping, dressage, eventing and showing, proving to be very trainable.